Custom Made - Bespoke Jewelry
Contact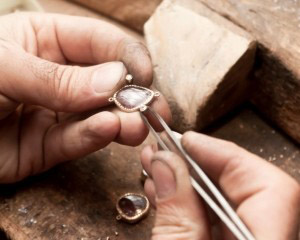 Fedha Nyuki if you would like to discuss a special, custom designed jewelry project.
We work with the finest and most innovative craftspeople to create unique works of jewelry art. You can transform your own antler, horn or any hunting trophy materials. Personalization can take months to find the right stones and create designs for your approval. You will be thrilled to watch your dream come to life. Add diamonds, sapphires, rock crystal, ebony - the list is endless.
The result is a rare, one-of-a-kind Fedha Nyuki treasure that no one else will have.
You can make a custom piece to celebrate so many special occasions - engagements, anniversaries, adventure-vacations - any life event.
Call or email us to start the process. You can also fill out the form below. Submit it and we will get back to you.
---