The Nyara Collection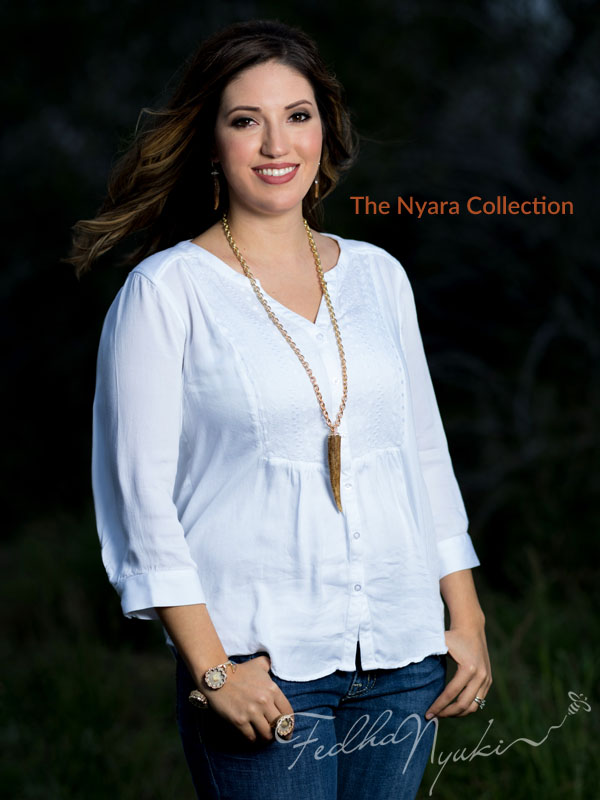 Leslie Benavides draws the inspiration for her jewelry designs from many sources and experiences in her life.
---
She has a deep appreciation for line, color and the use of unique materials that can be seen in everything she creates. Her travels around the world have taken her to Africa on several occasions. She has visited the east coast of the continent from Tanzania down to South Africa.
Nyara means trophy in Swahili. During her first trip there she was was deeply impressed by what she saw and the way of life.
According to Leslie,
"I was truly amazed at how they utilize everything, from animal hair to sugarcane to create jewelry. Some of the craftsmanship on the artwork, clothing and jewelry was astonishing."
"There are many African languages but Swahili was the first one I heard and Nyara has become the name of my first jewelry collection. I hope it embodies adventure and even the spirit of safari - that's what I see in this collection of antler jewelry."
The Nyara Collection is easy to mix and match with many different necklace and earring options. There are also beautiful bracelets and rings to select from.